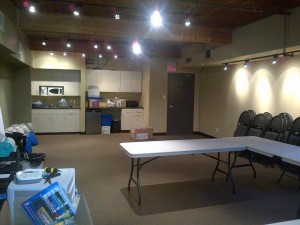 Students at Fort McMurray First Aid receive quality training for first aid, cardiopulmonary resuscitation (CPR), and automated external defibrillation (AED) from St Mark James certified instructors. AEDs are machines that supply the heart with needed shock through pads on the chest. There are a number of training facilities in Fort McMurray, Alberta but all are high-end and outfitted with the latest training equipment.
Signing up for a Program
The Fort McMurray First Aid website has a complete list of available classes, along with their corresponding rates, and schedules. Prospective students can sign up for a class through e-mail, telephone call, and in person as well.
[button link="#Reg"]Click Here to Register for a First Aid Certification Course in Fort McMurray Now[/button]
Training with Fort McMurray First Aid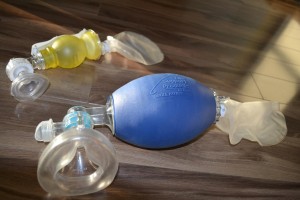 Fort McMurray First Aid offers quality first aid training and certification. The program is 14-16 hours long, with various schedules throughout the week. Popular classes are held during evenings and weekends as well. The course curriculum focuses on first aid skills such as CPR, AED, and wound care. Students learn how to manage different injuries such as head, spine, and joint injuries. Stand-alone classes for CPR and AED are also available in three different levels (A, C, and HCP).
Students are required to have good demonstration of skills, at least 75 percent on the written exam, and complete attendance to pass a class and program.
Certification
Certificate cards are awarded to students who are able to complete and pass a program with requirements mentioned above. Students can request wall-mount certificates as well. These are only valid for three years and have to be renewed prior to expiration.
Fort McMurray First Aid offers recertification for first aid twice weekly. Standard first aid, CPR and AED re-certs are 8 hours, inclusive of CPR level C or HCP recertification.
Private instruction
Big groups of students and those with problems with scheduling can enrol in private classes. Instructors can also be booked for private training at home or for special events like workshops. The instructors have different rates and schedules; you can inquire about them through e-mail and telephone call.
Enrolment and rates
Students can sign up for a class on the website. A list of classes, rates, and schedules can also be found on the same site. Likewise, students are encouraged to enrol through e-mail, telephone call, and in person in any of the training centers in Alberta.
Rates and additional fees
Total course fees are paid during enrolment so students don't have to worry about paying expenses while training. Rates are inclusive of taxes, certification fees, and training manuals. Should a student be unable to complete a program, he or she is entitled to a full refund as long as a 72-hour notice is given.
Did You Know?
Tick bites
While most bites from insects are harmless – ticks included – be sure to visit a doctor or the nearest emergency room if you start to experience any of the following:
Rashes
Fever
Stiff neck
Muscle pain
Join pain and swelling
Swelling of lymph nodes (in the armpit, below the chin, base of the neck)
Flu symptoms
Photosensitivity
Bring the tick with you to the doctor, if possible.
Sign Up for a workplace approved First Aid Certification Course in Fort McMurray Here
[contact-form-7 id="330″ title="Registration Form"]