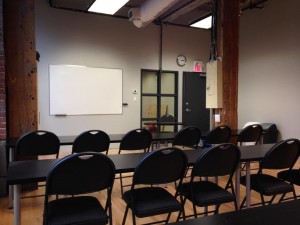 Vancouver First Aid is the  best provider of St Mark James lessons in the area, offering quality training for very affordable rates. A list of available classes, rates, and schedules can be found here on the Vancouver First Aid website. Students can enrol easily on the site or through e-mails, telephone calls, or walk-ins. You sure won't regret enrolling in a first aid certificates programs with Vancouver First Aid.
Registration
[button link="#Reg"]Click Here to Register On-Line Right Now[/button]
Why should you choose Vancouver First Aid?
Enrolment is quick, easy, and hassle-free. E-mails, online registration forms, and telephone calls can be used to sign up for a program. Enrolment in person during business hours is also highly encouraged.
The first aid program is 14-16 hours long, with classes held throughout the week, evenings and weekends include. The course curriculum covers a comprehensive list of first aid topics and skills. Including but not limited to: wound care, cardiopulmonary resuscitation (CPR), and automated external defibrillation (AED). AEDs are machines attached to the chest with pads and supply the heart with needed shock. Injuries such as head, neck, spine, and joint injuries are also covered.
To pass a program, a student needs to have good demonstration of skills, at least 75 percent on the written exam, and complete attendance.
All students that complete the class are awarded a workplace approved certificate card. Wall-mount sized certificates can be requested. These certificates are only valid for three years.

Expiring or near-expiry certificates can be renewed through recertification programs held twice a week. Standard first aid recertification is 8 hours long, inclusive of CPR level C recertification.

Vancouver First Aid offers the most affordable rates for all classes. No other service provider features cheaper rates for full classes and recertification. Rates are inclusive of taxes, certification fees, and workplace approved training manuals.

Training centers are equipped with the latest training equipment. Vancouver First Aid offers a safe and secure learning setting for students.
Patient and friendly customer service employees are available during business hours and will be able to help you with your concerns and queries.
All instructors are certified by St Mark James and are proficient and experienced lecturers.
Vancouver First Aid has the largest selection of classes and schedules than any other provider. You're sure to get a program that fits your needs as well as your schedule. Private instructors can even be booked for special training at home.
Get your training started with the instructional video below.
Did You Know?
High-risk groups for food-borne illnesses

Aside from storage, cooking, and preparation of food, the age and health of the person eating it is also a very important factor in acquiring food-borne illnesses. There are three high-risk groups:
Older adults. Adults 60 years old and above generally have weaker immune systems than younger persons and may not be able to ward off infectious micro-organisms as well.
Infants and younger children. A weaker immune system is also a factor for them, especially since children and toddlers are prone to putting objects in their mouths, making them very susceptible to bacterial infections.
People with chronic diseases. Having a chronic disease that compromises your immune system (AIDS, cancer) can also affect your ability to fight off infections and other similar diseases.
On-Line Course Registration Form For First Aid Certificates in Vancouver
[contact-form-7 id="331″ title="Registration Form Vancouver"]