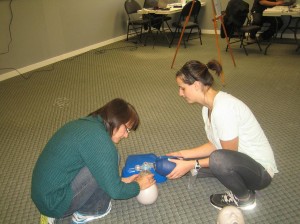 The largest, most professional, experienced and lowest priced training provider of Ontario WSIB approved first aid courses, stand-alone CPR classes, food safety, and workplace safety courses is Toronto First Aid. Whether you need standard first aid, food handling, or workplace hazardous material information system's training you can enrol with this Ontario provider and be assured that you will receive the highest value for the lowest price. Classrooms are conveniently located throughout the Toronto metropolitan area and are clean and well-maintained. A full list of courses and schedules is available on the Toronto First Aid website. To register for a course or to view the schedule use the contact information provided below or visit the website here.
Contact Toronto First Aid
This provider prides itself on having the highest level of customer service. Representatives are able to take your call 7 days per week from 7 am to 7 pm. Your questions, inquiries and registration can be managed via telephone, in-person, email or on-line using the following contact information:
Telephone (Toll Free): 1-888-870-7002
Email: info@firstaidservices.ca
Website: www.torontofirstaidcpr.ca
Space is limited. Register for a class today.
What Will I Learn in a First Aid Certification Course?
Customers that register for Ontario WSIB approved standard first aid, CPR and AED certification courses will learn about the following topics:
Staying safe during an emergency
Being prepared for an emergency
Barrier devices and personal protective equipment
When and how to contact EMS during an emergency
Fully and partially obstructed airway recognition and management
When and how to use an automated external defibrillator (AED)
Cardiopulmonary resuscitation
Victim assessment and movement
The recovery position
Stroke
Cardiac Arrest
Shock
Deadly Bleeding
Heart Attacks
Transient Ischemic Attacks (TIA)
Anaphylaxis
Allergic reactions
Hyperventilation
Asthma and asthma attacks
Epinephrine injectors
Diabetic emergencies
Poisonings
Seizures
Broken Bones
Sprains
Strains
Fractures
Spinal Injuries
Head Injuries
Concussions
Hypothermia
Heat Stroke
Heat Exhaustion
5 Rights of Medication
Legal Implications of providing CPR or first aid
Register for a course today by using the contact information posted above.
Are Private Courses Available for First Aid certification in Toronto?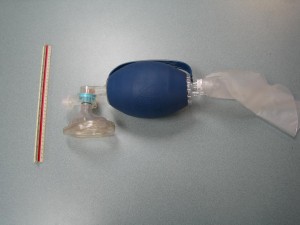 Yes,  Toronto First Aid proudly offers private Ontario WSIB approved training courses for large and small groups / companies. To receive a quote or to inquire about a private course at your facility or the training centre use the contact information posted above.
Start your training below!
Did You Know?
The appendix is a small sac or pouch-like structure located the large and and small intestine. It has no purpose in digestion but it an cause problems if it gets infected or obstructed. Signs and symptoms of this condition include:
Pain in the lower right abdominal quadrant
Pain radiation to the rest of the abdomen
Rebound tenderness (pain felt when pressure on area is released)
Pain worsened by movement or even during coughing
Nausea
Vomiting
Appetite loss
Diarrhea
Swelling of the abdomen
When the pain suddenly disappears or becomes severe, the appendix may have burst. This is a very dangerous situation because the gastrointestinal tract rupturing can cause severe contamination and infection of all other organs.