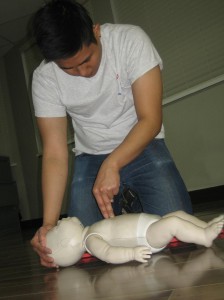 A mandatory course for many employees and students is first aid. Vancouver First Aid Ltd. is the leading provider of WorkSafe BC and academic approved first aid and CPR courses and  First Aid Certification in Surrey, British Columbia. Participants may also register for British Columbia approved food safe level 1 and stand-alone CPR training. One of the most popular courses is occupational first aid level 1 (OFA level 1) which is offered multiple times per week at both the Whalley and Newton training centres. The largest training centre is conveniently located in the heart of Surrey Newton with plenty of nearby amenities and great access to public transit. This provider also boasts the lowest prices and highest volume of classes throughout the Lower Mainland. To register for a course in Surrey Newton or Whalley use the contact details provided below.
You Can Register for a Course in Surrey Here
Use the following contact details to register for a course
Telephone Number: 1-888-870-7002
Email: info@vancouverfirstaid.ca
Website: www.vancouverfirstaid.ca/surrey/
Address:  7238 137 St Surrey, BC V3W 1A4
Location Information
This training provider is located in the heart of Surrey in the Newton business district. It is located nearby several restaurants, has great access to public transit and provides plenty of parking. Check out the map below:

First Aid and CPR Certification in Surrey
The facilities The classroom in Surrey is a large, 800 square foot, climate controlled facility that provides a comfortable learning environment. The latest training equipment is available and participants will learn the latest techniques with hands on training. Rates and other fees One the leading factors that makes this Surrey provider so popular is its prices. Check out the following list of course prices provided by this provider:
Standard first aid, CPR and AED  -135.00
Childcare first aid, CPR and AED – 75.00
Emergency first aid, CPR and AED – 75.00
CPR level "A" and AED – 45.00
CPR level "C" and AED – 55.00
Babysitting first aid and CPR – 54.99
Other popular non-first aid and CPR courses offered with this provider include:
Food Safe level 1
Food Safe level 2
Basic Life Support
On-Line WHMIS, TDG and MSDS Training
Visit the website to find out what courses are available for you in Surrey.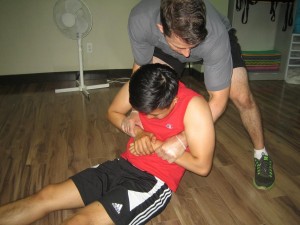 What Will I Learn in a First Aid Certification Course in Surrey?
Participants that sign up for a two-day training course in Surrey (Standard first aid) will learn about the following topics using hands-on training and a variety of activities:
Cardiopulmonary Resuscitation
Automated External Defibrillators
Partially and fully obstructed airways
Heart Attacks
Stroke
Angina
Diabetic Emergencies
Anaphylaxis (allergic reactions)
Hyperventilation
Embedded objects
Poisoning
Seizures
Hypothermia
Heat Stroke
Heat Exhaustion
Flail Chest Injuries
Fractures (opened and closed)
Broken Bones
Head Injuries
Neck Injuries
Spinal Injuries
Amputations
Avulsions
Deadly Bleeding
Arterial Bleeding
Internal Bleeding
Eye Injuries
Internal Injuries
Sprains
Strains
Repetitive Strain Injuries
Drug Overdose
These and many more topics are covered in a comprehensive standard first aid course in Surrey, B.C.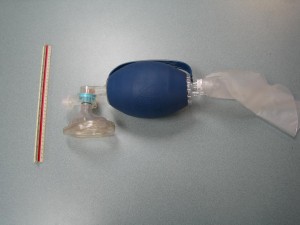 Certification Once a student attends all classes and completes the needed requirements, a workplace approved certificate card (wallet-sized) is awarded to him or her. Aside from complete attendance, the other requirements are good demonstration of skills and 75 percent or better in the written exam. The certificate received expires after three years so be sure to sign up for recertification before it does. WorkSafe BC certification for OFA level 1 is also valid for 3 years. No re-certifications are available for this course. Did You Know? Vertigo If any of the following signs and symptoms start manifesting, seek medical help.
Severe, persistent headache
High fever (38 C/101 F and higher)
Changes in vision
Hearing loss
Trouble talking
Weakness in the extremities
Inability or difficulty in walking
Chest pain