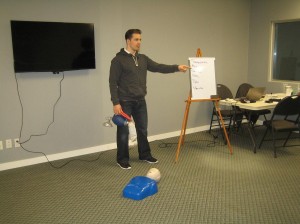 Do you need certification for the workplace? Do you want to have the skills to help during a choking emergency or if a loved one is unconscious and not breathing? Get certified and learn the latest rescue skills including how to use an automated external defibrillator by enrolling in a Ontario WSIB approved course in Hamilton. Hamilton First Aid is the largest and most popular provider of these certification courses. Customers also have the opportunity to register for food safety certification and a variety of workplace safety programs. Boost your resume, learn the latest skills and learn workplace safety by enrolling in a classroom or on-lien course today. Visit the Hamilton First Aid here for more details or to view the upcoming schedule of courses. Registration can also be completed using the contact information posted below.
Enroll With Hamilton First Aid Here
Enrollment at Hamilton First Aid is very fast and hassle-free. You can conveniently register through a variety a methods including email, on-line chat, telephone or on-line through the website contact information provided below.
Telephone Number: 1-888-870-7002
Email Address: info@canadianfirstaid.ca
Website: www.firstaidcprhamilton.ca
Register for a course today as space is limited.
What Will I Learn in First Aid Certification Courses in Hamilton?
First aid training ranges in length from 8 to 18 hours long. Different topics and skills are taught to students, focusing on the most common and dangerous emergencies. Students learn about choking and the "J-Thrust" maneuver, bleeding and bandaging, and many more. First aid courses also include basic cardiopulmonary resuscitation and automated external defibrillation training. Participants will also learn to recognize and manage emergency that include:
Heart Attacks
Stroke
Transient Ischemic Attacks
Cardiac Arrest
Internal Bleeding
Broken Bones
Fractures
Spinal Injuries
Angina
Concussions
Head Injuries
Hypothermia
Seizures
Poisonings
Heat Stroke
Heat Exhaustion
Diabetic Emergencies
These topics and more are covered in a Ontario WSIB approved standard first aid and CPR course with Hamilton First Aid.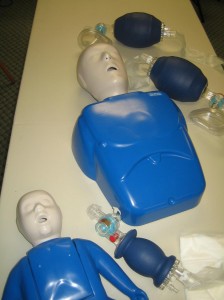 What First Aid CertificationCourses Are Available
in Hamilton?
Participants have the option of registering for a wide range of workplace first aid, safety and food handling courses.
Standard childcare first aid
Standard first aid and cardiopulmonary resuscitation (CPR)
Emergency first aid and CPR
Babysitting first aid
Basic Marine first aid and CPR
CPR level A
CPR level C
CPR level HCP
Basic Life Support
Advanced Cardiac Life Support
Pediatric Advanced Life Support
Workplace Hazardous Material Information System
Material Safety Data Sheet
H2S Alive
H2S Awareness
Food Safety
Transportation of Dangerous Goods
Confined Space Entry
Pet First Aid
Private Infant CPR Training
For more information about these courses or to register use the contact information posted above.
Certificates
workplace approved certificate cards are awarded to students who are able to complete a program or class. These are wallet-sized but wall-mount sized ones are also available. You can request the bigger certificates while you enrol.  These certificates are only valid for three years but are renewable within that time.
Recertification is offered for renewal of expiring certificates. The renewal / re-cert classes are 8 hours long for standard first aid. Check the prerequisites prior to registering for a course.
Did You Know?
Appendicitis
Appendicitis is a common emergency that needs immediate medical treatment. It is an inflammation of the appendix that can be caused by obstruction or an infection. The appendix is sac like structure located at the junction between the large and small intestine called the cecum.  If it  becomes inflamed, it can cause severe pain starting from the right lower quadrant of the abdomen, and then radiates to the rest of the abdomen. The pain becomes worse over several hours. A symptoms called rebound tenderness is felt when the pressure is released from the area.