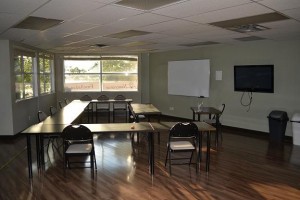 Winnipeg First Aid is partnered with the St Mark James in Manitoba. It is the best provider of St Mark James first aid and CPR certificates and re-certifications in the Winnipeg area. For more information on classes and programs offered, visit the Winnipeg First Aid website. This training service provider has exceptional prices, great customer service, and certified instructors. Classes are fun and interactive and offered throughout the week at various schedules. Register today!
[advanced_iframe src="https://firstaidwinnipeg.ca/upcoming-courses"]
Contact Information about First Aid Certificates in Winnipeg
Registration can be completed via e-mail, telephone, in person, or on-line using the following information.
Email: info@firstaidwinnipeg.ca
Telephone: 204-272-8720
Address:  222 Osborne St, Unit 20, R3L1Z3, Winnipeg
Website: http://firstaidwinnipeg.ca
The main training location is conveniently located near the centre of Winnipeg, Manitoba. This location provides great access to public transit as well plenty of free parking.
On-Line Registration
[button link="#Reg"]Click Here to Register On-Line Now[/button]
Location
Check out the Google map below for more information or details about the location of this workplace approved provider.
About the Provider:
All first aid programs offer cardiopulmonary resuscitation (CPR) training and automated external defibrillation (AED). AEDs are machines that supply the heart with needed shock during cardiac arrest.
To pass a class, a student needs complete attendance, good demonstration of skills, and at least 75 percent on the written exam.
All candidates that pass the program receive a St Mark James certificate card. This unique license satisfies a number of legislative conditions and specifications and is valid for three years. Wall mount sized certificates can be requested.
Standard first aid and CPR recertification is available twice a week. It takes approximately 8 hours to complete.
Rates are very affordable and paid in full during enrolment. They are inclusive of taxes, certification fees, and training manuals.
Participants can join for several lessons including standard, babysitting, emergency, childcare, and infant first aid and cardiopulmonary resuscitation (CPR). Most of lessons are supplied several times every week at different education locations. Detailed program outlines are readily available on the Winnipeg First Aid online site.
Training locations are clean and spacious, complete with the latest training equipment.
More on Training
The skills developed in CPR and first aid courses with Winnipeg First Aid can assist you to build up self-confidence, boost your resume and provide you with the skill sets to save a person's life. Visit the Winnipeg First Aid online site to register for training right now and receive a workplace approved first aid certificate. Watch the video featured below to get a head start on your certification course. The video shows cardiopulmonary resuscitation and automated external defibrillator techniques.
Lowest Prices of First Aid Certificates Courses in Winnipeg
This provider is proud to offer the lowest prices in Manitoba for workplace approved training programs. Check out the following prices offered by this provider.
Standard First Aid, CPR level "A", "C" or "HCP" and AED Courses – 114.99
Emergency First Aid, CPR level "A", "C" or "HCP" and AED Courses – 78.99
CPR level "A", "C" or "HCP" and AED Courses – 53.99
All rates are inclusive of taxes, certification fees, and training manuals.
Did You Know?
Basic CPR Tips
When providing cardiopulmonary resuscitation so many factors can drastically increase the chances of survival. Candidates enrolled in first aid and CPR training with this provider will learn the following:
How to ensure that the scene is safe prior to providing any help
When and how to contact EMS so that you can continue to provide help to the victim as emergency medical services are notified
How to use an automated external defibrillator (AED).
When it is acceptable to do compression only CPR
What to do if your victim has an obstructed airway (choking)
How to help multiple victims (triaging)
Candidates enrolled in workplace approved training programs will learn these and many more techniques on how to provide first aid and CPR help.
Register for a First Aid Certificates Courses in Winnipeg
[contact-form-7 id="330″ title="Registration Form"]