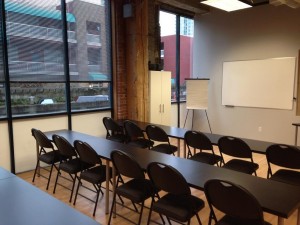 First Aid and CPR courses are offered through major providers such as St Mark James Training, Lifesaving Society, Heart and Stroke Foundation and St. Johns Ambulance throughout Canada. Our training partners are located in almost every major municipality in Canada. They have been selected to be our training partners because of the excellent service and prices that they offer. The following is a list of criteria that customers search for when selecting a provider which is the same criteria we use to select workplace approved first aid certification partners. These criteria are as follows:
Certified, experienced, knowledgeable, friendly and professional workplace approved first aid certification instructor.
Providers of high quality first aid and / or CPR certificates that meet government and legislative standards.
Variety of different dates and times available for all workplace approved first aid and stand-alone CPR classes.
Competitively priced courses and training classes.
Available workplace approved re-certification courses and private lessons for individuals and companies.
Straightforward, simple and convenient registration methods for customers.
Clean, well maintained and comfortable training locations.
Where Our Training Partners Are Located
Our St Mark James training providers are located throughout Canada and offer candidates a range of first aid and CPR courses as well as renewal classes and private courses. All of our training providers include training in the use of
advanced equipment such as automated external defibrillators. Candidates will use high quality and modern equipment to aid in the learning process. The following is a list of the cities that have providers for the above mentioned first aid carriers:
Register for a Course Today
For more information about the provider in your location or to register for a course with our workplace approved training providers select your location from the selection above or from one of the menu's. Candidates can find out the first aid and CPR options available to them and discover the next available course to register for.
Learn the basic workplace approved first aid and CPR skills with our training partners to increase your confidence, give your resume a boost and have the skills to save the life of a loved one.