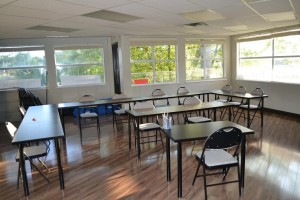 Would you know what to do if a friend, loved one or family member was choking or having a heart attack? Without effective intervention a choking victim or a victim of cardiac arrest can be dead in minutes. Learn to recognize and manage these emergencies as well as seizures, poisonings, anaphylaxis, shock and many more by enrolling in standard first aid certificates courses in Saskatoon. These courses provide successful participants with Saskatchewan approved certification that is valid for 3 years. The leading provider of CPR, AED and first aid certification courses is Saskatoon First Aid. They are the most popular provider because of the prices,  volume of courses and friendly / experienced staff. A number of different types of classes are available including food handling certification, stand-alone CPR training and on-line safety courses. To register for a first aid certification course, or any other course in Saskatoon, use the contact information provided below.
Register for a Course in Saskatoon Here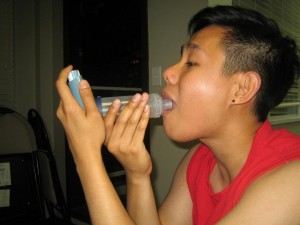 The Saskatoon First Aid website has a full list of classes (and associated rates and schedules). You can also register using the following contact information:
Toll Free Telephone Number: 1-888-870-7002
Email Address: info@firstaidcourses.ca
Website: www.firstaidsaskatoon.ca
Customer service representatives are available during regular business hours to help with registration and help answer your questions. Private courses are also available for groups of almost any size at competitive rates.
What Courses Are Available with Saskatoon First Aid?
One aspect that makes this Saskatchewan provider one of the most popular is the number of courses available. Here's a short list of some of the popular courses available:
Standard first aid, CPR and AED
Emergency first aid, CPR and AED
Childcare first aid, CPR and AED
Workplace Hazardous Material Information System (On-Line Training)
Material Safety Data Sheet (On-Line Training)
Fire Safety (On-Line Training)
Basic Life Support (BLS)
Advanced Life Support (ALS)
Stand-alone CPR level "A"
Stand-alone CPR level "C"
Stand-alone CPR level "HCP"
Babysitting Training
Food Safety Certification
Pet First Aid
For more information about these courses and for registration details use the contact information provided above.
Who Needs First Aid / CPR Certificates in Saskatoon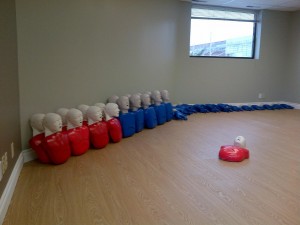 A large number of people are required to be certified in first aid and / or CPR for employment and academic purposes. The following employment types may be required to be certified in first aid and CPR in Saskatoon:
Canadian Border Service Agents
Royal Canadian Mountain Police
Police Officers
Security Guards
Doctors
Health Care Professionals
Nurses
Office Workers
Construction Workers
Oil and Gas Workers
Miners
Teachers
Caregivers
Babysitters
Medical School Students
Life-guards
Fire-fighters
Paramedics
Find out what course you need by contacting Saskatoon First Aid today.
Did You Know?
Food poisoning
Food poisoning is relatively harmless in adults, and is caused by intake of food that has gone bad or is home to several micro-organisms that cause food-borne illnesses. Vomiting, diarrhoea, and nausea are common symptoms. If you do get food poisoning, remember these tips:
Rest!
Drink plenty of fluids (more than the usual 8-10 glasses)
Don't use anti-diarrheal medication if the cause of diarrhoea is food, as this may slow the elimination of bacteria from your body.
Food poisoning symptoms usually clear up in a few days for adults, but if the symptoms are persistent (and if your child experiences food poisoning), head to the nearest emergency room.