workplace approved first aid training is available throughout the week at flexible schedules with Windsor First Aid. Students are taught by the best trainers who will be able to guide you through first aid training. You are assured of the best training. Classes on first aid, cardiopulmonary resuscitation (CPR), and automated external defibrillation (AED) is available. A full list of available classes, rates, and schedules can be found on the Windsor First Aid website here.
[button link="#Reg"]Register On-Line By Clicking Here[/button]
How to sign up
Sign up is easy! After choosing the program you want to sign up for, use the enrolment form on the website to pick a schedule and list the class. Enrolment can also be completed through e-mails, telephone calls, or in
person during business hours in any of the centers in Windsor.
There are several training centers in the city, all easily accessible. Public transportation, free parking, and restaurants are available within walking distance.
Available certification programs
Windsor First Aid has an extensive range of different CPR and first aid courses. These classes vary in duration from 3 to 16 hours hours. CPR-only classes are also available. Check out the list below for classes offered by Windsor First Aid.
Standard childcare first aid and cardiopulmonary resuscitation
Standard first aid and cardiopulmonary resuscitation (CPR)
Emergency childcare first aid and CPR
Emergency first aid and cardiopulmonary resuscitation (CPR)
Babysitting first aid and cardiopulmonary resuscitation (CPR)
Basic Marine first aid and cardiopulmonary resuscitation
Cardiopulmonary resuscitation C
Cardiopulmonary resuscitation HCP
Cardiopulmonary resuscitation A
First aid training classes are 14 to 16 hours long. Topics focus on emergencies such as bleeding, choking, burns, and other similar injuries.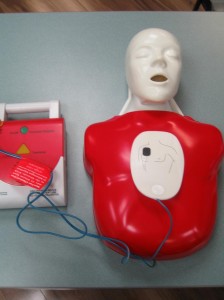 Affordable training fees
Training fees are the most affordable in the city. Fees are inclusive of certification and registration fees, taxes, and training manuals. If a trainee does not finish a class or program, full refunds are given as long as a 72-hour notice is done beforehand.
Flexible schedules
Schedules are very flexible with Windsor First Aid. Full courses and CPR-only classes are available throughout the week, even evenings and weekends. Recertification is also available twice a week. For students with scheduling problems, private classes are also available – usually taken by big groups of trainees and companies.
Certificates
Certificates are awarded to students upon completion of a class. The certificates are small and wallet-sized but wall-mount sized ones can be given upon request. They are valid for three years and can be renewed through a recertification program with is 6-8 hours long. CPR level C recertification is included.
Did You Know?
Anxiety
Anxiety is a normal response of the body to a stressful stimuli. Anxiety is stress response that heightens your senses (depending on the situation) and increases respiration and pulse rate. However, anxiety becomes a problem when it cannot be controlled and starts affecting daily activities at home, school, or work. First aid rescuers will typically deal with anxiety in high stress situations such as accidents and injuries. Learning how to manage anxiety will be an important first aid skill to learn.
Register for a Course in Windsor Here
[contact-form-7 id="330″ title="Registration Form"]