Fact Checked
Overview
An allergy is usually the result of a person's body having a negative reaction toward a particular food or some other type of substance within the environment. Many of the allergens that cause these adverse reactions to a person's body are not necessarily harmful to all people. However, a person who is affected by allergies tend to have a bad physical reaction because of how their body is designed.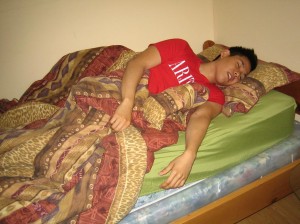 Allergic Response within the Body
Once again, an allergen is a substance that creates an allergic response within a person's body. Many people look at allergens as triggers that will make a person who is prone to specific substances to react once they come into contact with them. Some common allergens include:
Grass and tree pollen. Many people with hay fever are allergic to these substances.
Dust mites that are found in old and dusty homes.
Animal dander causes an allergic reaction. Dander is tiny flakes of skin and hair. People who are allergic to these types of substances typically have a pet allergy.
Food allergies are usually associated with nuts, seafood, and fruits.
Why does an allergy occur?
Allergies typically happen when a person's immune system reacts to a substance in order to protect their body. Now remember, most allergens are not harmful to the human body. If a person's immune system cannot discern that a substance is harmless; it will then send out signals to protect a person from that material.
Antibodies will be generated to fight off the allergen. This reaction is known as the immune response and it happens within people who have allergies. Keep in mind that the more a person comes into contact with an allergen their body will produce more antibodies.
This, in turn, will cause the release of chemicals within their system that will lead to an allergic reaction. A person should see their doctor or primary physician if they are not sure what they are allergic to. Doctors can run test and diagnose a person to help figure out if they have an allergy or not.
How common are allergies?
Allergies happen to people on a frequent basis. Allergy UK has conducted some research to figure out how many people have allergies. They discovered that at least 1 in 4 people within the UK will have some type of allergy at some point in time during their life. This is especially true for children who are more prone to allergies.
Doctors are not absolutely sure why allergies happen. Many suspect pollution to be the primary cause of allergies others argue that germs and a dirty environment are responsible. All of these conditions can cause a person's immune system to overreact when it comes into contact with harmless substances.
A Few Definitions Associated with Allergies
Allergy – this is a reaction that takes place by a person's immune system when it encounters a harmless substance.
Sensitivity – a normal side effect that is produced by coming into contact with a substance. The side effect is exaggerated or augmented, creating allergy related symptoms (i.e. sneezing, coughing est.).
Intolerance – a substance causes unpleasant symptoms but not necessarily a reaction from a person's immune system.
Related Video On Allergies 
Was this post helpful?
Let us know if you liked the post. That's the only way we can improve.