Accessibility used to be one of the biggest issues with health care and education. However, as technological advancements brought the world the internet, bridging the gap between the student and education has become much easier. The same goes for CPR training. We offer five training and three re-certification courses in all our training locations in the US. From basic to advanced CPR, if you need certification we have it.
Certificates
Training certificates are awarded to all students who are able to complete the training course with complete attendance and passing grades on all the exams (especially the certification exam). They are only valid for 24 months before they have to be renewed. However, we instruct our students to renew before the expiration date because we do not renew expired credentials (we ask rescuers who have let their credentials expire to take the training programs again).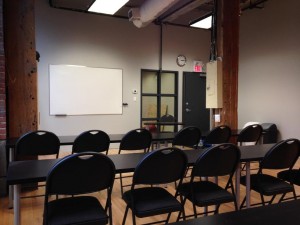 Training programs in CPR
Heartsaver – Basic CPR, AED, and first aid for the public (4 hrs)
Heartsaver C – Basic CPR, AED, and first aid for health care providers (4.5 hrs)
Basic Life Support for HCPs – Basic CPR, AED, and first aid for HCPs, with focus on one and two-rescuer CPR and the BLS guidelines from the AHA
Pediatric Advanced Cardiac Life Support (PALS) – An advanced CPR and AED program for health professionals (14 hrs)
Advanced Cardiac Life Support (ACLS) – An advanced CPR and AED program for health professionals (16 hrs)
All of the programs are available in all six of our locations, at the same rates. The schedules may change depending on the location, but the curricula remains the same.
Training locations
Honolulu, Hawaii
Las Vegas, Nevada
Los Angeles, California
Portland, Oregon
San Francisco, California
Seattle, California
Our providers can be found all over the country, in five different states.
Why study CPR?
CPR is a lifesaving skill that is the first line management for any form of cardiac arrest. Chest compressions are able to get the heart beating and blood circulating in the body, two things that are absent during cardiac arrest. If the victim is not breathing regularly (or at all), ventilations are used to oxygenate the blood as it circulates through the force of each compression. We also remind our students to allow the chest to recoil in between compressions, as well as the rise and fall of the chest in between ventilations.
Giving CPR to a victim of cardiac arrest can improve his or her chances of survival by two to three times. Learn how to perform it today!