Getting CPR certification in Las Vegas used to be very popular to people who worked in health care. Today, students from different disciplines other than health care and medicine sign up and get certified for CPR and first aid training. Las egas CPR in Nevada is one of the best providers of CPR training, with classes available all week at very affordable training fees. If you need certification for basic or advanced CPR, all of our programs offer them (as well as re-certification classes).
Studying CPR and first aid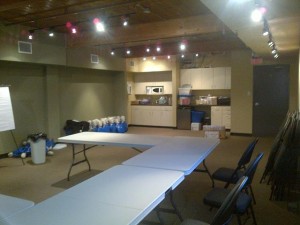 Learning how to give CPR and first aid correctly can mean the different between life and death for a victim. CPR, when given within the first ten minutes after a heart attack and subsequent cardiac arrest, can increase a person's chances of survival by two to three times as much. Adequate first aid can also help prevent a myriad of complications if a bleeding injury, fracture, or burn is left unmanaged.
We have five training programs and three re-certification classes at Las Vegas CPR. Because we pride ourselves in having high quality training for very affordable rates, we only allow trainers who are certified themselves to teach all our programs. You can find a complete list of our available classes on the Las Vegas CPR website (along with rates and current schedules).
Basic Life Support
Basic Life Support is one of the two main training categories of our training programs. BLS programs use the 2010 Basic Life Support guidelines from the American Heart Association (AHA). The guidelines highlight concepts used in CPR rescue before medical help reaches the victim.
Basic Life Support for Health Care Providers – A basic program for HCPs that teaches CPR for one and two rescuers. The 2010 Basic Life Support guidelines are also part of this programs, along with basic first aid. (4.5 hours/ 4 hours [re-certification])
Heartsaver – This is a basic program for the general public that teaches CPR for one rescuer management. (4 hours)
Heartsaver C – This has the same curriculum as the first Heartsaver course, but tailors all the lessons for students who are in health care or who are familiar with health care concepts and terms. (4.5 hours)
Advanced Life Support
The Advanced Life Support category includes advanced courses that can only be taken by health care professionals. If you plan on taking an ALS course, you need to have a few requirements beforehand: (1) Basic Life Support for Health Care Providers credential and (2) a passing grade on the pre-test. Like the basic courses, there is a certification test at the end of the program that you need to pass in order to get certified.
Advanced Cardiac Life Support (ACLS) – An advanced course that teaches medical management of adult cases of cardiac arrest. (16 hours/ 5 hours [re-certification])
Pediatric Advanced Life Support (PALS) – An advanced course that teaches medical management of pediatric cases of cardiac arrest. (14 hours/ 6 hours [re-certification])