Fact Checked
Overview Of A Broken Ankle
A broken ankle is a fairly common occurrence among people, often resulting when the angle is twisted or from a sports-related injury.
It can be treated using a plaster cast or surgical procedure and complete recovery generally can take up to 12 weeks.
If you think it is a broken ankle, go straightaway to your local emergency clinic or hospital for treatment.
Cracked Or Broken Ankle?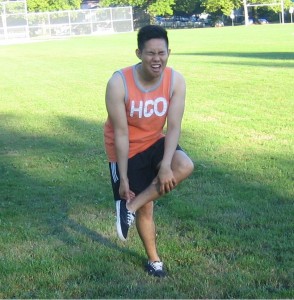 Doctors talk about to cracks or breaks in bones as fractures. If you hurt your ankle, the following might point to a fracture:
Pain – mainly in the bones surrounding the ankle.
Difficult to walk.
Inflamed ankle.
You hearing a cracking sound.
The ankle appears distorted.
The bone is sticking out from the skin.
If the injury is not serious it can be hard to see if your ankle is broken or just sprained. An X-ray is required to verify a broken ankle and help choose the correct treatment. Due to the shock and agony of breaking your ankle, you might feel weak, light-headed or sick.
Steps To Take
Try to not to place any force on the ankle.
Ask a friend or family member to take you to the emergency room and support you while you walk.
Elevating the leg and putting an ice pack can help decrease pain and inflammation.
If the pain is severe or unbearable you can take paracetamol or Ibuprofen to ease the pain.
If the ankle seems like it is dislocated, or if any bones are piercing through the skin, the pain will be unbearable and an ambulance should be phoned.
When To Visit Your Doctor
Check the ankle frequently and see your doctor if:
The pain increase or is not alleviated by ordinary pain relievers – your doctor might be able to recommend a stronger pain reliever.
You get any other medical issues or want guidance about returning to work.
Related Video On A Broken Ankle
Was this post helpful?
Let us know if you liked the post. That's the only way we can improve.