Fact Checked
Objects In The Throat
Every now and then after you swallow a tablet it might feel like it "got stuck". This feeling generally goes away within 1 hour if you drink fluids or eat some bread.
When symptoms are present, they may include: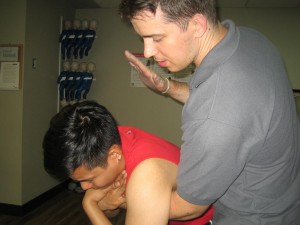 Fast, loud, or high-pitched breathing.
Production of saliva increases.
Problem swallowing, discomfort when swallowing, or unable to swallow.
Unable to eat solid foods.
Discomfort in the neck, chest, or stomach.
Feeling that something is trapped in your throat.
If an item is wedged in your esophagus, your GP will need to get rid of it.
Most swallowed items pass through the intestinal tract without any complications and show up in the stool within one week. But a swallowed item can cut, aggravate, or rupture the intestinal tract, causing bleeding.
Object In The Eye
Don't wipe the eye since this can graze the outer exterior (cornea) of the eye. You might have to prevent small kids from rubbing their eyes.
Rinse your hands when touching the eye.
Gradually rinse the eye with cool water. A clean eyedropper might help. The item might be underneath the upper eyelid and can be detached by lifting the upper eyelid away and rinsing gently.
Do not attempt to get rid of a piece of metal from your eye, an item that has pierced the eye, or an item wedged on the eye after rinsing with water.
Never use toothpicks, tweezers, or other solid items to eliminate any object. Using these objects might cause an eye injury.
Related Video On Eye Injuries
Was this post helpful?
Let us know if you liked the post. That's the only way we can improve.