Fact Checked
What Is Angina?
Angina is caused by pain in the chest or uneasiness caused by inadequate oxygen and blood flow to the muscle surrounding the heart. In most instances, the deficiency of blood is due to a constricting of the coronary arteries.
Angina isn't an illness; it is a sign of a primary heart issue. Angina generally is a sign of coronary heart disease.
Angina generally takes place during physical movement, emotional tension, or after a large meal. During these episodes, the heart muscle needs additional blood oxygen than the constricted coronary arteries can deliver.
Signs Of Angina
 Angina can be provoked by physical exertion when the heart muscle needs larger quantities of oxygen. The pain generally disappears when getting sufficient rest.
Pain and anxiety are the key indications of angina and is defined as pressure, pressing, burning, or tension in the chest.
The pain might feel like heartburn. Some individuals say that pain from angina is difficult to define or they can't say precisely where the pain is originating from.
The most frequent indicators of angina can consist of: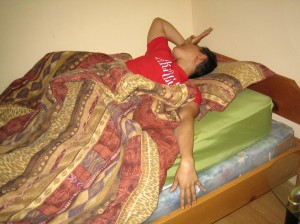 Pain or uneasiness in the center of the chest
Pain might be supplemented by breathing difficulty and perspiring
Force or a feeling of tension in the chest
Sometimes, burning pain in the shoulders and back.
Other signs might consist of:
Biliousness (feeling sick)
Exhaustion
Loss of breath
Excessive perspiring
Dizziness
Treating Angina
Treatments for angina consist of:
A change in lifestyle
Medicines
Medical procedures
Cardiac therapy
Other therapies.
The key objectives of treatment are to:
Decrease the pain and uneasiness of angina and how often it takes place
Avoid or lower the danger of heart attack and death by managing the primary heart condition.
Changing Your Lifestyle
Making lifestyle alterations can help avoid occurrences of angina. You can:
Relax and take rest breaks
Don't eat heavy meals
Avoid worrying situations
Take your pills as recommended
Related Video On Angina
Was this post helpful?
Let us know if you liked the post. That's the only way we can improve.