Fact Checked
Overview
Headaches are a common source of agony and uneasiness, and most individuals will have headaches at some stage in their lives.
The word 'headache' covers any discomfort around the head, neck or face region.
There are two main kinds of headache:
Primary – which regularly "just happen" and are not instigated by another injury or infection
Secondary – which are triggered by some core health disorder.
Primary Headaches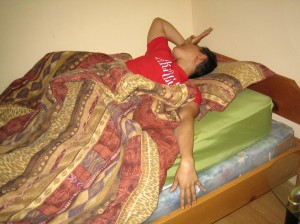 Primary headaches are the most frequent. They consist of pressure headaches, migraine and cluster headaches.
Primary headaches can be triggered by a few things such as:
Eye pressure or squinting
Bad posture
Dehydration.
At times there is no apparent reason.
Secondary Headaches
Secondary headaches have an isolated cause, such as an infection.
They consist of headaches triggered by drinking too much liquor or a head damage or concussion.
Headaches in females might be triggered by hormones, and some females notice a connection between headaches and their menstrual cycle.
Hormonal fluctuations and pregnancy can also be causes for headaches.
Some headaches can even take place as a side effect of prescription medication, such as pain relievers.
Individuals occasionally get headaches when they're ill. For instance, you might get a headache when you have a flu, sinusitis, cold or an allergic response.
Dehydration
The absence of liquids can cause dehydration and is a common reason for headaches. Liquids are required for the body to operate properly and might be lost through:
Sickness such as nausea or diarrhoea
Vigorous workout
Extreme sweating
Alcohol
Having large quantities of beverages containing caffeine such as cola, tea or coffee, which cause you to urinate regularly
Working in scorching weather or environments with high temperatures.
Related Video On Headaches
https://www.youtube.com/watch?v=qJyvg7d0Nuw
Was this post helpful?
Let us know if you liked the post. That's the only way we can improve.